Download Map Image
The download image tool is very flexible and may take some experimentation to get the output you are looking for. When creating a map, there are three main variables that control the size and detail of the map.
Map Area - the geographic extent of the map
Map Scale - the level of map detail, i.e. how far zoomed in or out the map is.
Map Size - the physical size of the map.
The Download Image tool can generate maps that are optimized for on-screen display or for printed output.
General Notes:
Export for Software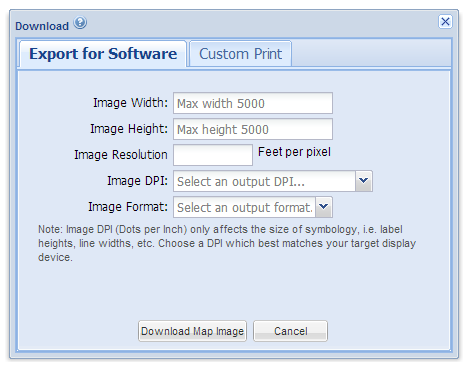 Custom Print