Parcels Search Form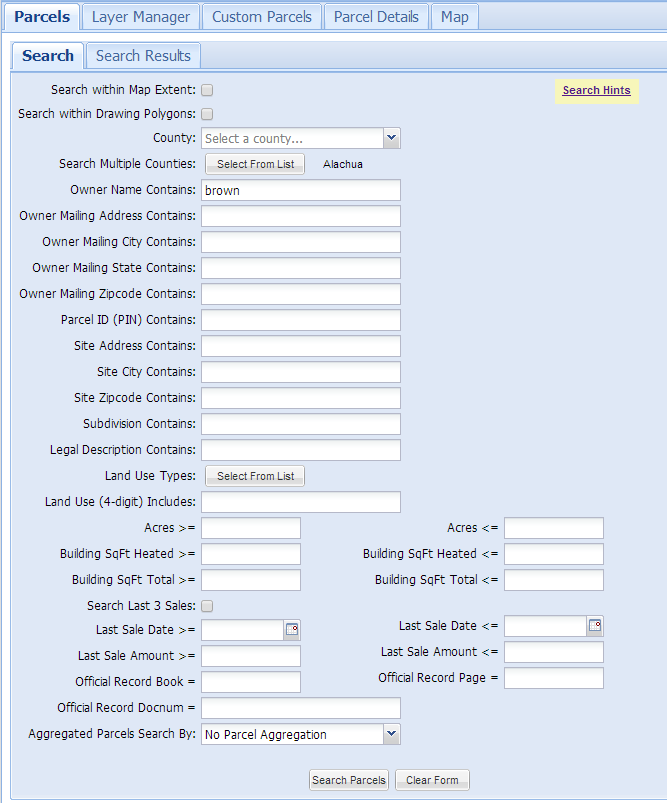 The Parcels Search tab provides many options for searching on property appraiser parcel data. Any option selected is combined with other selected options. If you do not get search results, remove some search options. It is easy to provide too much specific information to search on and get no results.
Search Within Mapextent
Search within Drawing Polygons
County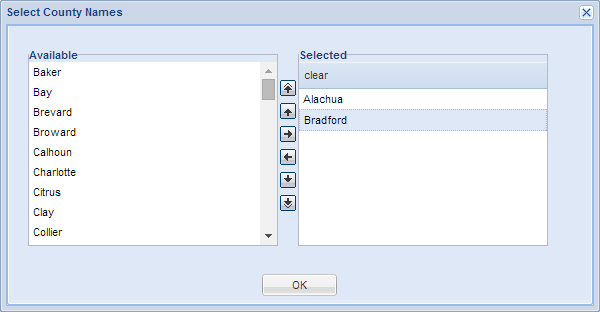 Search Multiple Counties
Owner Name Contains
Owner Mailing Address Contains
Owner Mailing City Contains
Owner Mailing State Contains
Owner Mailing Zip Code Contains
Parcel ID (PIN) Contains
Site Address Contains
If you are just searching for an address to zoom to, it is better to use the address search bar above the the map. The address search bar is much more forgiving on the format of the address, whereas using the parcel search form requires much greater accuracy in specifying the address. Searching for addresses in the Parcel Search Form is better for finding a list of parcels along a street.
Site City Contains
Site Zip Code Contains
Subdivision Contains
Legal Description Contains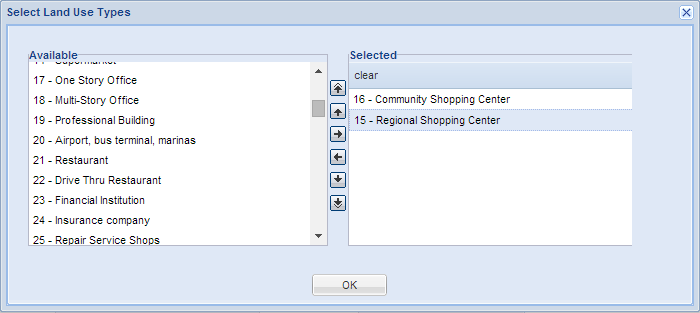 Land Use Types
Land Use (4-digit) Includes
Aggregate Parcels Search By